I am Greek in nationality, born in Evia Island, Greece. I hold a physics degree and a PhD degree in medical physics/biomedical engineering, both from the University of Patras, Greece. Since completing my doctorate degree, I served the Greek army as telecommunications expert in the context of my compulsory military duty. Just after this period I had been working for 2 years as a postdoctoral research fellow in National and European collaborative research projects and as a research consultant to medical device companies. In 1995 I joined, the Foundation for Research and Technology-Hellas (FORTH)-Institute of Electronic Structure and Laser (IESL), Heraklion, Crete, Greece, initially as research fellow and later as a staff research scientist grate-C (equivalent to Assistant Professor).
In 2002 I joined the School of Electrical and Computer Engineering of the Technical University of Crete, Chania, Greece, where I am currently serving as a full Professor. I teach both graduate and undergraduate courses and I am the director of the School's Electronics Lab and the founder/leader of the Optoelectronics research unit.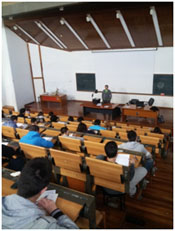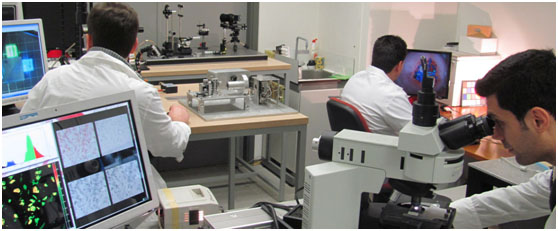 I am also the founder of DySIS-Medical, a spin-off company based in Edinburg and Athens. This company produces and distributes the DySIS imaging device that I have invented for assisting and objectifying the non-invasive diagnosis of cervical neoplasia.
Apart from being the inventor of the company's imaging technologies I have been instrumental in the successful launch to world markets of two imaging diagnostic devices. I have extended experience in:
designing prototypes and final products
drafting clinical trial protocols and coordinating international clinical trials
developing regulatory strategies in EU and USA and particularly I have drafted the entire documentation package that led to the FDA clearance for the DySIS device.
I hold several issued international patents in imaging diagnostics, including FDA approved devices and methods, currently in routine use worldwide.
I had and I maintain an active role in hi-tech medical device industry as consultant, BoD member, R&D director etc. I have received fellowships, and institutional, conference and patent awards and have published several peer-reviewed articles and book chapters. I am serving my professional society as lead guest editor, member of the editorial board of international journals and member of international conference committees. I am a member of IEEE-photonics society, Optical Society of America, SPIE-the International Society for Optical Engineering.
My research experience/interests include:
optical imaging methods and instrumentation
hyper-spectral imaging
molecular imaging
dynamic contrast enhanced optical imaging
system's biology
pharmacokinetic/compartmental analysis/modeling
global optimization methods in dynamic biological processes
medical diagnostic device design
biophotonics
optical biopsy
scientific instrumentation for non destructive analysis